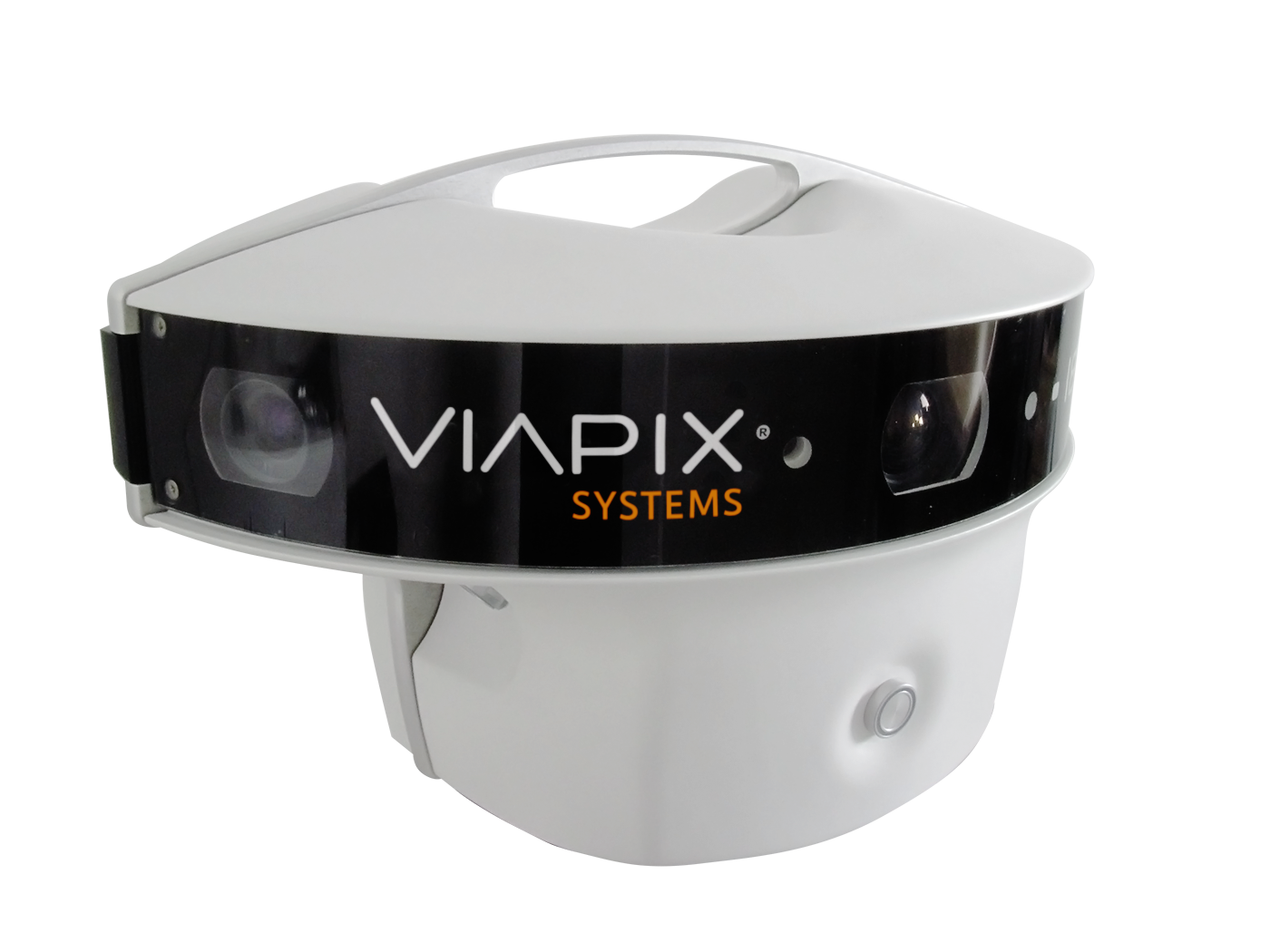 Field of use

The VIAPIX Systems acquisition solution is intended for the acquisition and processing of road data. This mobile video mapping system, allowing high-performance surveys to be conducted, is associated with powerful operating software.
The embedded module, compact and portable, is easy to use. It is a low-power, high-performance, open and scalable acquisition platform.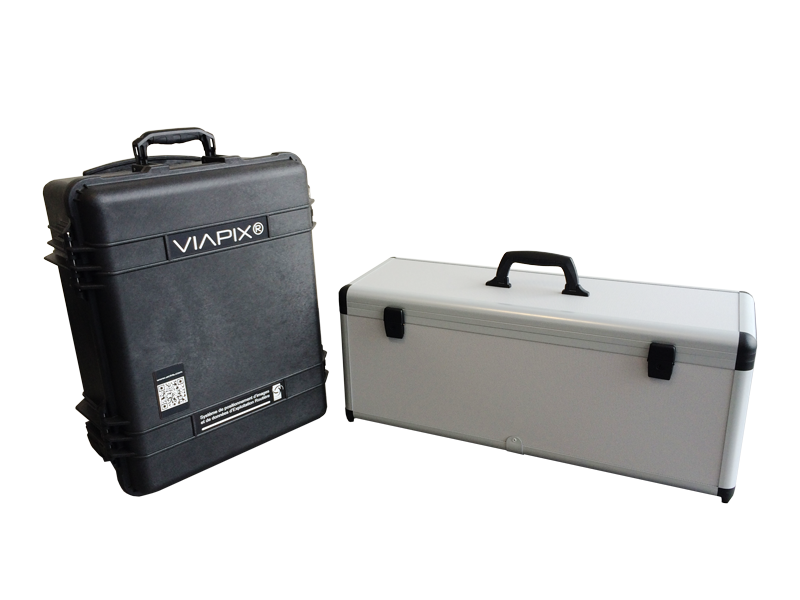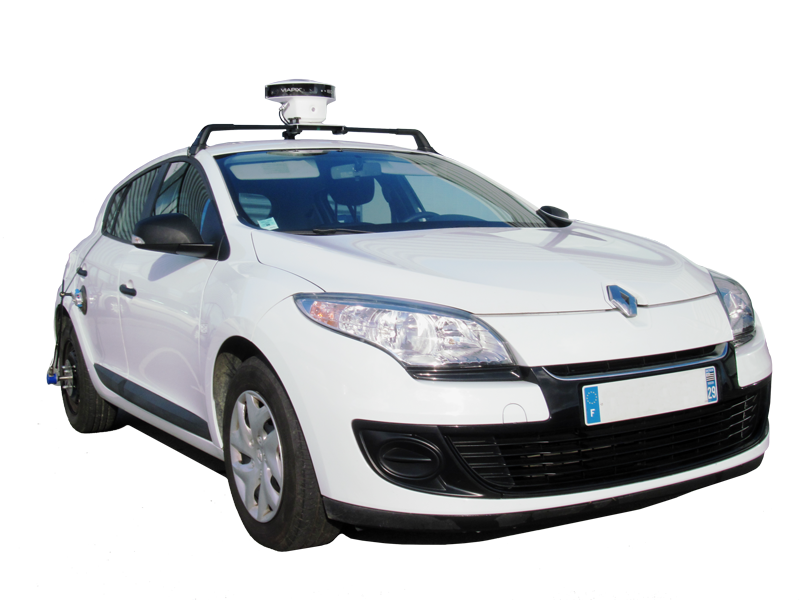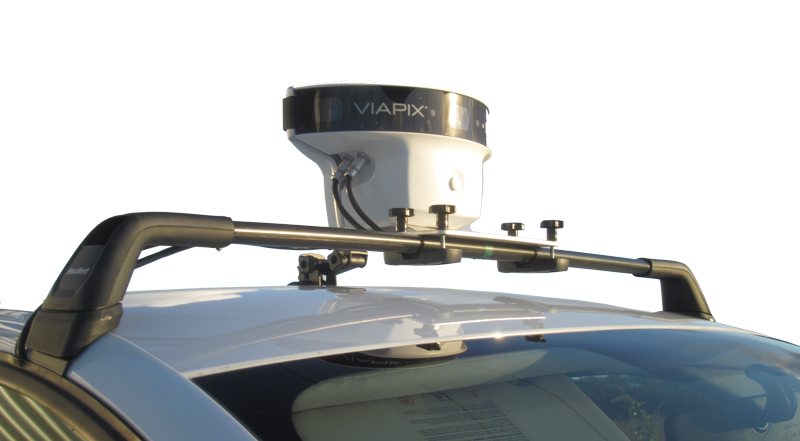 Constitution and characteristics

The proposed technical solution combines a panoramic imaging system, a satellite positioning module, and a hybrid navigation solution. A Wi-Fi tablet is used to control the system.
This product, created for the precise georeferencing of data that can be used in the office, is also the heart of a modular architecture that can control many sub-functions integrating various sensors.
The multifunction offer is particularly suitable for road diagnostics and complementary to the road asset inventory function.
PANORAMIC Imaging
Three colour cameras for 180° shots
High-sensitivity 2 M pixel camera, i.e., nearly 6 M pixels in panoramic
Real-time JPEG compression
192 GB storage capacity (up to 300 km at 1 m acquisition step)
Possibility of combining two modules for 360° shots
Resolution per camera: up to 1600×1200 Pixels @ 25 img/s
geolocation
72-channel GNSS receiver, dual-frequency L1/L2 GPS, GLONASS, SBAS
Differential corrections (RTCM)
Performances
Natural (L1) Horizontal Accuracy 2 m
DGPS Mode (L1) Horizontal Accuracy 0,4 m (Option, contact us)
RTK Mode (L1/L2) Horizontal Accuracy 10 mm + 1 ppm x reference station distance (Option, contact us)
Data exploitation

At the end of the survey campaign, the data is downloaded in order to be processed in the VIAPIX Exploitation software. The information generated as well as the calculated indicators can be exported, in a standard format, to your geographic information system (S.I.G.) or your road database.
HYBRID NAVIGATION (GPS MASKING COMPENSATION)

3 Gyroscopes, 3 Accelerometers and 3 Magnetometers based on MEMS technology
Configurable extended Kalman filter
GPS-RTK Interfaces
Odometer (high resolution optical encoder > 1024 pts/tr)
Performances
Roll / Pitch 0,1° RMS
Heading (Dynamic) < 0,5° RMS
Resolution < 0,05°
User Application
Wi-Fi tablet with protective cover
Wi-Fi 802-11g connectivity and 4G mobile telecommunications
Compatibility with any HTML5 web browser
Cartography compatible with Google Maps and MIF/MID format for real-time tracking
Management of field readings / Event mapping
Technical characteristics
9-28 VDC power supply
Typical consumption 26 W
Waterproof case IP64
Weight 3,5 kg
Mounting vehicle on roof bar (not supplied) and suction cup
Universal system for fixing the encoder on the wheel of the vehicle)