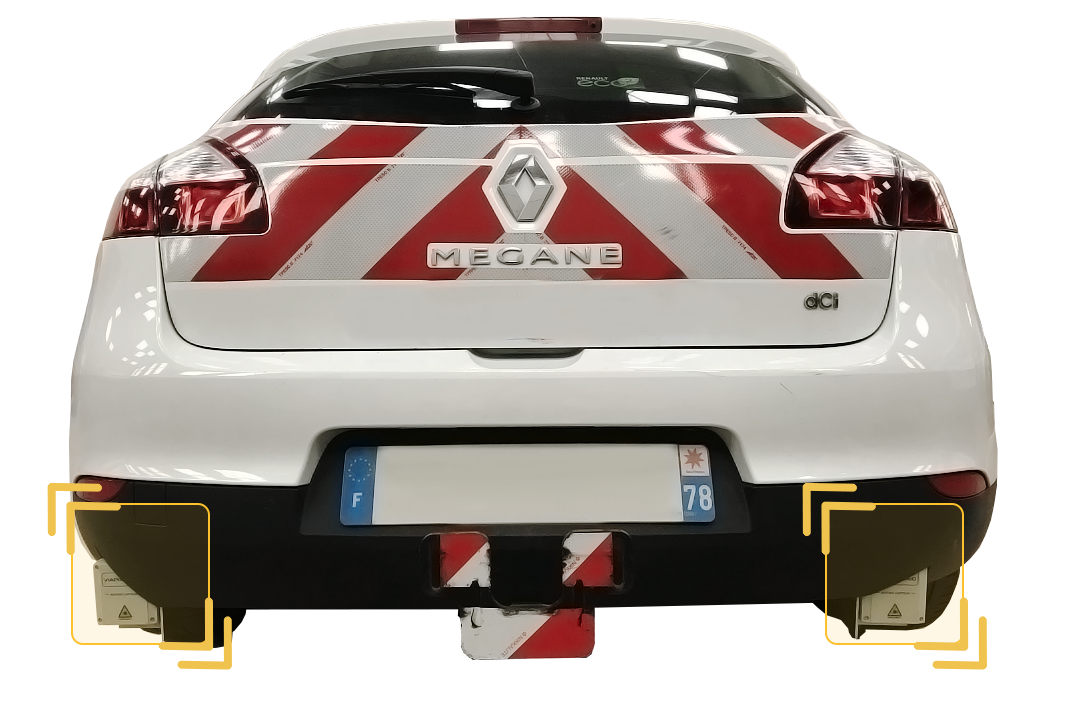 STATEMENT OF GEOMETRIC CHARACTERISTICS OF PAVEMENTS

Knowledge of the geometric characteristics of pavement is one of the crucial elements to be understood in the context of safety studies, or expertise conducted locally.
At the level of a network, it is also a source of relevant information to consult when programming certain maintenance works.
The collection of the measurements necessary for the determination of the descriptors of the geometric layout, is the function allocated to the GEO system designed by VIAPIX Systems.
It makes it possible to conduct a simple, fast and generalized statement by reconciling the imperatives of compactness, portability, without exceeding the template.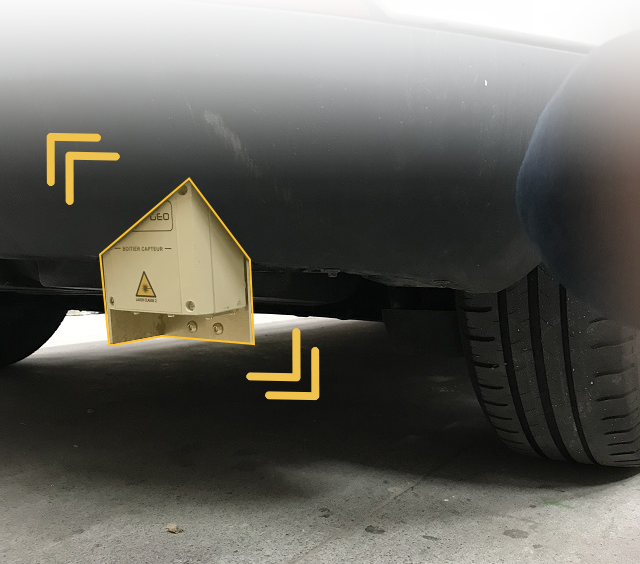 CONSTITUTION AND CHARACTERISTICS

The technical solution proposed is based on the use of an attitude unit integrated into the VIAPIX Acquisition module, in order to measure the absolute position of the carrier, combined with a set of Laser distance meters restoring the position of the chassis in relation to the road:
LCPC test method N°84 – Statement of the geometry of road layouts
This function, provided with a signal of the distance covered, is supervised by a VIAPIX Acquisition module which ensures the piloting and control of the measurements.
MEASUREMENT CHARACTERISTICS
Acquisition interval: 1 m
Absolute tilt accuracy : ± 0,5%
Absolute gradient accuracy: ± 0,5%
Relative precision radius of minimum curvature: ± 10%
DATA EXPLOITATION
The cant and gradient are calculated directly when importing data into the VIAPIX database. Certain parameters can be adjusted in order to condition the analysis of the radius of curvature according to the type of infrastructure.
All the indicators are exported in the form of text files in CSV format, and available in the database specific to the VIAPIX system.
HARDWARE
SBG Ellipse attitude control unit

Roll precision, Pitch: 0,1° (other precision optional)
Output frequency: 200 Hz
Receiver GPS + GLONASS / BEIDOU / GALILEO
Differential correction (RTCM)
Odometer input
Attitude sensors (3 distance meters)
LASER Class 2
Output frequency: 50 to 1500 Hz
Measuring range: 250 mm
Linearity: ≤ 0,5% of the measuring range
Protection class: IP67
| Available indicators | Units | Description |
| --- | --- | --- |
| Gradient | % | Slope of the track along the longitudinal axis |
| Cant | % | Slope of the track along the transverse axis |
| Radius of curvature | m | Value of the turn radius of the plan layout |